Making the web work better for your business
We build awesome websites, write incredible copy, provide precise translation, develop audiences and grow your profits
Websites that look good everywhere
Our web designers have been building great value websites and developing profitable web strategies since 2008.
From quick site makeovers to 'bottom up' website design and ongoing business development, our experienced team have a passion for helping your business succeed online.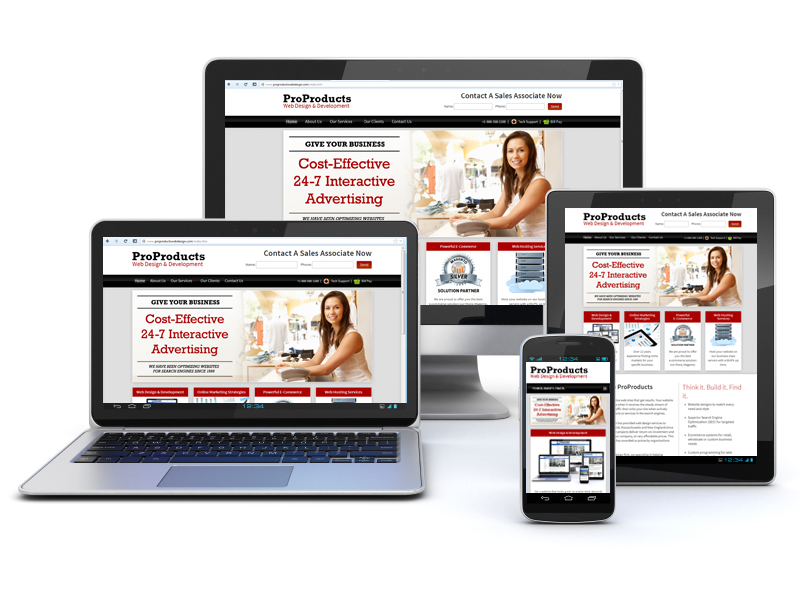 We're specialists in e-Commerce too, and with prices starting from just $149 – for a fully functioning, responsive website that looks just as good on a tablet or smartphone as it does on a regular PC or laptop – the quality of our work and the prices we charge can't be beat.
Contact us
Copywriting and Editing
People like to read, it's what makes them want to buy
You only have a few seconds to convince people to keep reading your message, and we have a real knack for producing engaging content that sells.
We're experts in producing written content for websites, blogs, social media and promotional materials.
Copywriting and Editing
Translation and Interpretation
To sell to the world you need to speak their language
Our dedicated team of translators can accurately translate your message into the following languages; Portuguese, Spanish, Russian, German and French.
We also offer proof-reading, voice-over, audio-translations and sub-titling in all of the above languages.
Translation Services
---
Local Marketing for Local Businesses
Smartphones, tablets and the mobile internet now provide a cheap and effective way to target local customers like never before.
To help get you started our local marketing consultants will even give you a free, tailor-made report detailing how your business could be attracting new customers and clients,desperate for the products and services you provide.
Put Your Business on the Map
Social Media Marketing
From creating a business page for your Facebook, or Google+ profile to advanced advertising practices and e-commerce, our social media strategies build fans, increase engagement and take your products or services to new audiences.
Attract new business, communicate with your clients and become a part of their online world.
Build your social presence now
Internet Marketing Strategies for Business
Marketing and promoting your business, whether it's locally, nationally or to the world, has changed forever.
Take your online promotion to the next level with our bespoke services for business. including:
•  SEO and website optimisation
•  Advertising on Google and Facebook
•  Email marketing campaigns
•  Professional blogging
•  Backlink and citation building
Who Are We
English Effect began life as a freelance copywriting service back in 2007. Happy customers soon began asking for if we knew other reliable web-based suppliers they could work with.
As ambitious, young entrepeneurs we developed a bold new strategy of managing these new projects ourselves, hiring other professionals – specialists in their fields – to help out with the stuff we couldn't do ourselves.
Pretty soon we outgrew that model, and as former freelancers ourselves, we reached out to other flexible, self-employed talent to join us. We brought everything in-house and created a simple system that allowed us to handle projects of all sizes – collectively.
Our business is growing all the tme and we now have offices in the UK, America and New Zealand.
A unique appoach, the flexibility to handle projects of any size, exceptional results and very competitive pricing
Tell Us What You Need
We'll do this bit free
Whatever you need, it all starts with an email.
Use the form below to tell us what you need and we'll get back to you within 24 hours.
We'll send you a free report and no-obligation quote detailing what needs to be done, how much it will cost and when we can have it ready for you.