Websites, web design and e-commerce
We'll make your business stand out from the crowd
Fully responsive websites from just $399
Because you need to stand out from the crowd, we'll work with you to build a site that truly reflects everything that's great about your company. We create beautifully effective, great value websites that look just as good on a smartphone or tablet as they do on a regular computer, and with prices starting from only $199, for a 5 page 'brochure' site, all our packages include the following:
• Professional Design and Copywriting
• 1 Year Free Domain and Server Hosting
• Contact Form and Company Email Addresses
• Full Social Media Integration
• Search Engine Optimisation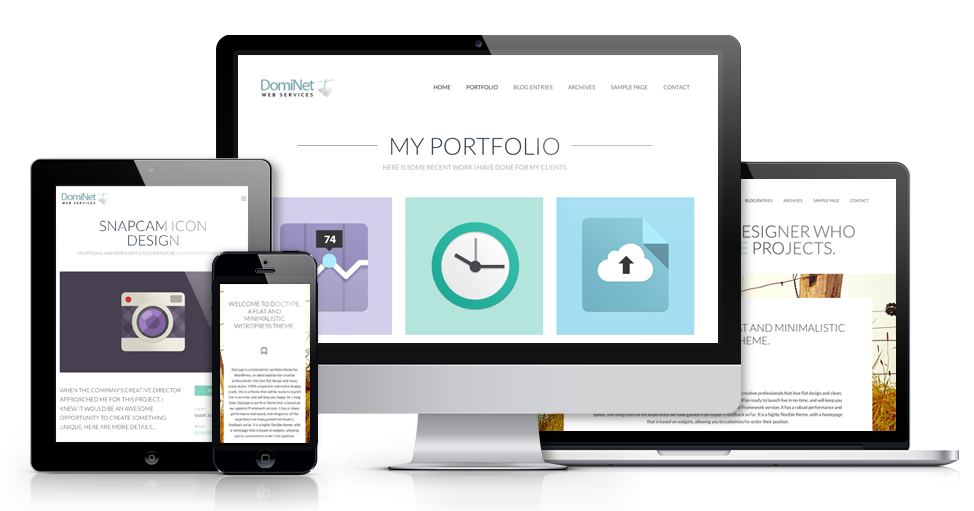 We're e-commerce specialists
Whether you're selling a single product, or a store full of stuff, we're experts when it comes to e-commerce.
Online shopping continues to boom, offering retailers of all sizes an easy opportunity to create a new low-maintenance, high-profit sales channel.
Accept Paypal and credit-card payments direct into your bank account, easily manage orders and inventory and enjoy total control of your own online store, with one of our hands-free e-commerce websites.
Some of our recent projects
How we work
A good website should reflect your company's unique character, look good on all devices, (by which we mean tablets and smartphones, not just regular computers and laptops), it should keep readers engaged and ultimately it should sell the products, or services, you provide.
That's why we'll welcome as much of your input as you're comfortable contributing.
So to get things started, fill out the form below and tell us as much as you can about what you want from your new website. We'll send you our ideas and a no-obligation quote for the work.